The Man Company Beard Wash Review
In our beard grooming series, we will be checking out different products that can help you keep your beard in tiptop condition. And, in this review article, we're going to be looking at a Beard Wash from The Man Company, which is quite popular among Indian men these days.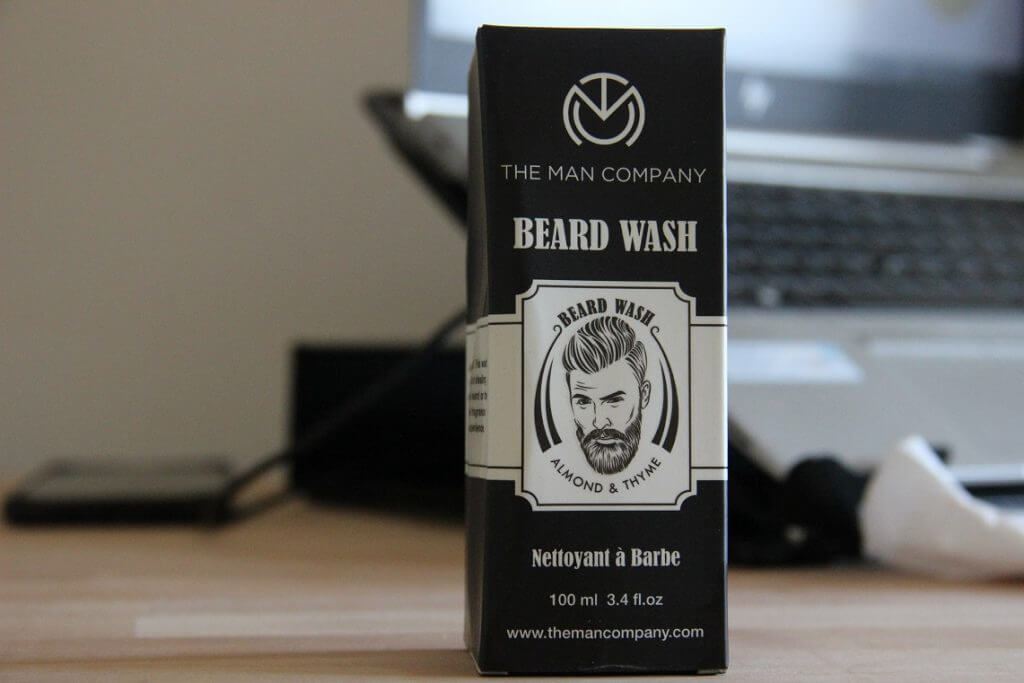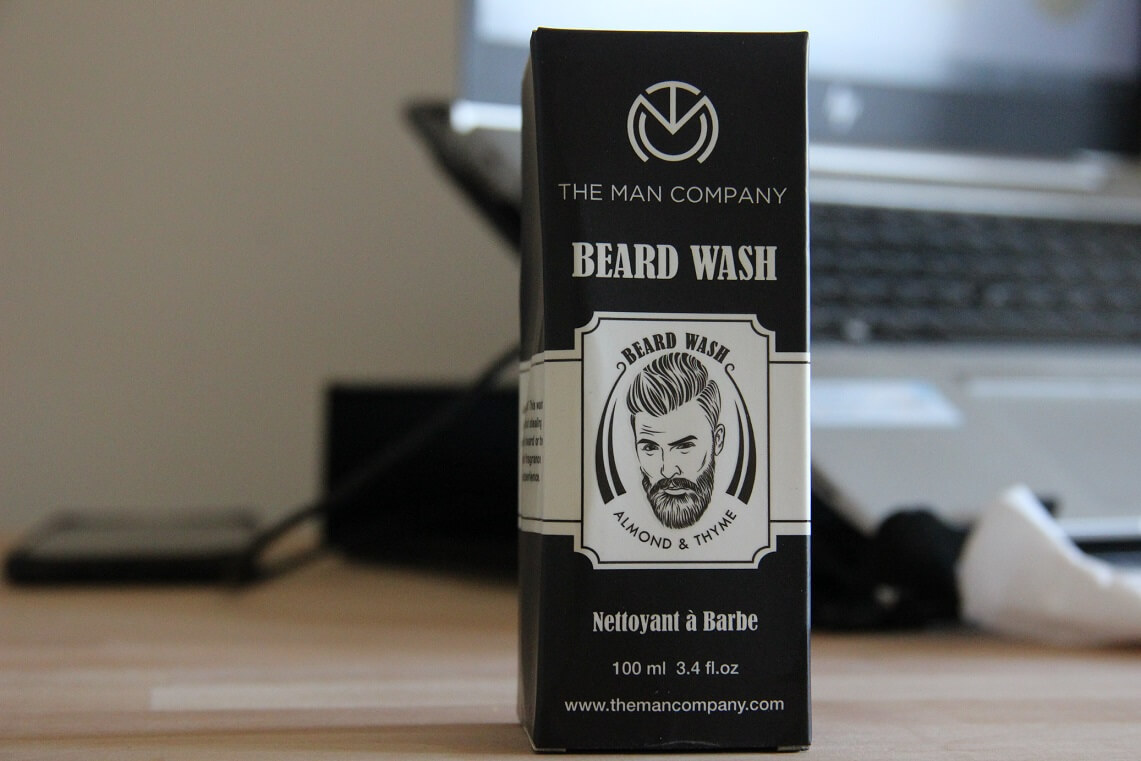 Table of Contents
Beards can get messy. They can get real dirty. As dirty as toilets, and that's not even exaggerating things.
In an experiment conducted in the USA, a New Mexico based researcher shockingly found that some beards contain the same bacteria that are commonly seen in urinals and toilet bowls.
The microbiologist concluded their study saying that men should consider washing their beards with a good beard wash or shampoo for hygiene purposes.
This seals the fact that all beards need proper care, whether you're going to grow out one or already maintaining a well-grown one.
All beards need to be washed properly to rid of the dirt and grime that can get settled in the thickets of your beard. And for this, you need the best beard wash for your hair.
Using the same shampoo and conditioner you use on your hair is not a bad idea, but specialized beard shampoo is better in many ways. And, today we look at a special shampoo formulated for your facial hair by The Man Company.
Is it any good? Let's find out.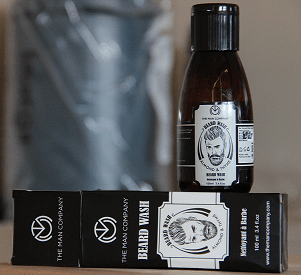 Review: The Man Company Beard Shampoo | Almond and Thyme
Ingredients
Sodium Lauryl Ether Sulfate
It's a popular sulfate commonly found in many shampoos and conditioners. It strips away dirt and oil from hair, leaving the hair a little dry and skin moisture-less in some cases. For those who want to avoid sulfates, here are some sulfate-free beard shampoos in India.
Cocamidopropyl Betaine
It's a surfactant that helps water bind together with oil and dirt particles so when you rinse your beard with this shampoo the oil, dirt and grime will go away. Might cause a little irritation or mild discomfort in people having sensitive skin.
Polyquaternium-7
It adds a bit of softness and shine to your beard. In addition, it helps detangle long hairs in your beard making it slightly easier to comb.
Cocamide MEA
Acts as a thickening agent or an emulsifier. Responsible for foaming up, making it easy for you to work the shampoo into and all over the beard.
Glyceryl Cocoate
It has good emulsifying and thickening properties, and helps produce more foam. Its conditioning properties leave the skin under your beard soft and smooth.
Glycerine
It's meant to keep your beard nice and moist throughout the day. It draws moisture into your beard and locks it in, thus reducing dry and brittle hair.
Cetrimonium Chloride
It helps condition your beard thanks to its detangling and emulsifying properties. Works well for taming beards with frizzy and coarse hair.
Phenoxyethanol & Capryloyl Glycine & Undecylenoyl Glycine
Also known as Galguard Trident, it has good antimicrobial properties and makes a good paraben-free preservative of personal care products.
Disodium EDTA
Added to personal care products mainly to soften hard water and help them better.
Aloe Barbadensis Leaf Juice
A naturally derived ingredient with excellent moisturizing properties. It's known for restoring moisture in the hair, as well as reducing dryness and itchiness caused due to beardruff and flakes.
Rosmariunus Officinalis ( Rosemary Essential Oil)
Rosemary Essential Oil helps hair grow in addition to improving the overall health of the follicles.
Citrus Limon (Lemon Essential Oil)
An essential oil known for its exfoliating, antibacterial and aromatherapeutic properties. And that means it could help stop your follicles from clogging up with dead skin cells and protect against bacteria.
Pelargonium Graveolens (Geranium Essential Oil)
Mainly used in aromatherapy, this essential oil has a reputation for treating several skin disorders.
Prunus Amygdalus Dulcis (Sweet Almond Oil)
It's an all-rounder that nourishes your hair and makes it look stronger and softer. It also treats several scalp conditions and has a good aroma to it. Also used as a carrier oil.
Aqua (Water)
Color, Smell, Lather
The Man Company Beard Wash is colorless, and it has a fresh and invigorating scent thanks to a rich blend of essential oils added to it.
Although it might be a little too strong for some, it won't irritate or last too long on your skin.
How Often Should You Use?
It's recommended that you wash your beard with this shampoo once every two days.
Just take a little bit of shampoo in your fingers, foam it up until you have a rich lather and then work it in to your hair. Let it sit for a couple of minutes or so before you rinse it all away.
Be sure to go all the way down to the skin and apply it all over your beard in a massaging motion, because it improves blood flow to your beard follicles and increases the chances of stimulating hair growth.
Adding a good conditioner or oil will not just reduce breakage but it will also detangle and leave your hair stronger from within, while softening it in the process.
Results
I started using this beard wash on my 6th week. I am into week 8 now and so far I would have washed my beard with it maybe 5 or 6 times. I must say, it softens beard hairs and adds a bit of fullness to make my beard look healthier and nicer.
Although it's too early to worry about my dry skin causing beard dandruff, this beard wash has allowed to steer clear from dandruff and keep my beard supple and well moisturized- free from clogged pores and dead skin.
My skin is not super sensitive and is slightly on the dry and oily side. Although, it has more chemicals and agents than you'd like to see in a product like this, it has been gentle on my skin and helps me take care of my beard.
It remains to be seen whether this beard wash can help promote growth of new hair follicles. I'll be sure to report back in a few weeks time.
Verdict
The beard wash works well.
It's sulfate-free and paraben-free and it doesn't cause as much irritation to the skin or leave it feeling dry, which is good.
No complaints about the fragrance either, although I am not a favorite of almond-scented products in general.
One wash with this shampoo and my beard feels clean and soft. A bottle contains 100 ml, and I think it should last you anywhere between a month and a half and two, depending on your beard's length and how often you want to wash it.
This is my first experience using a product from this brand but I'll be excited to check their other products too.
Add Your Heading Text Here
Published by